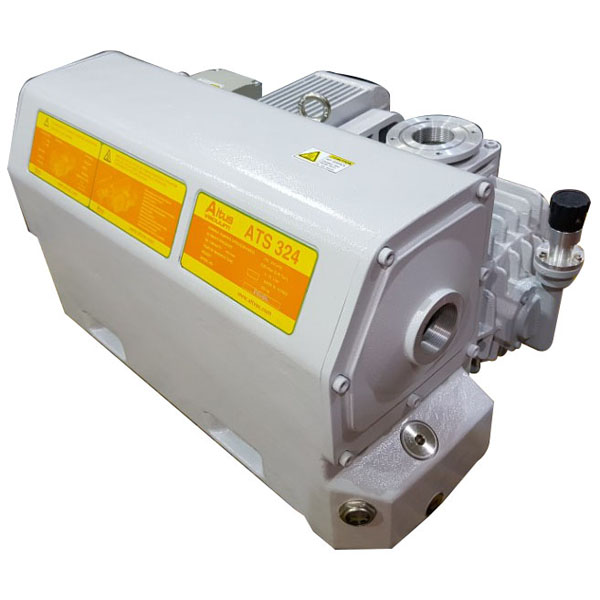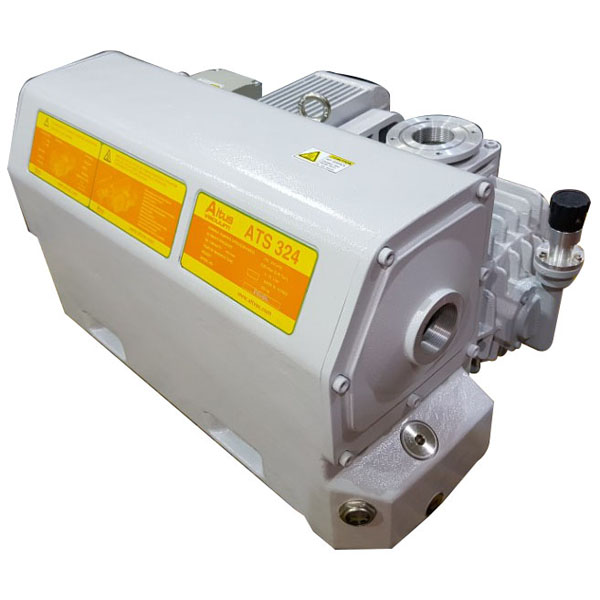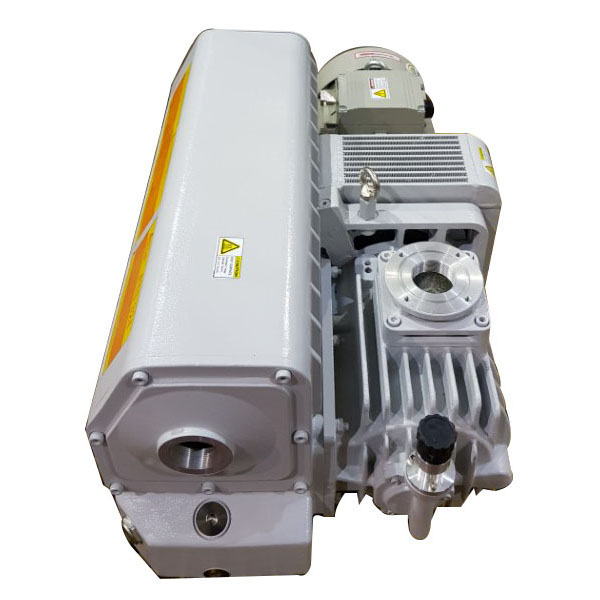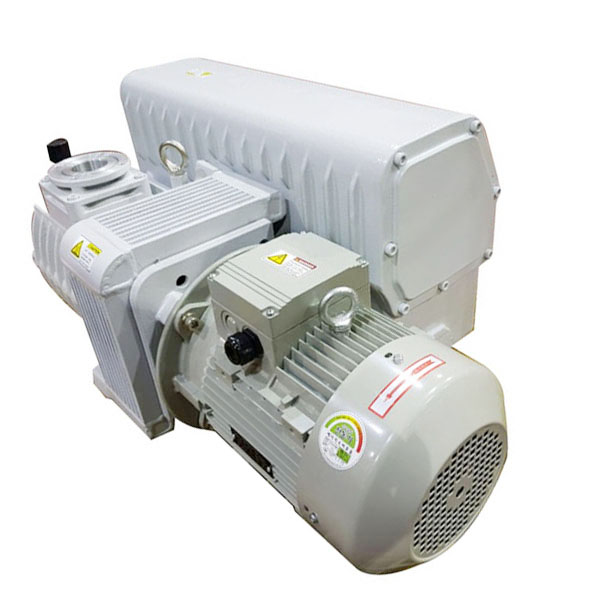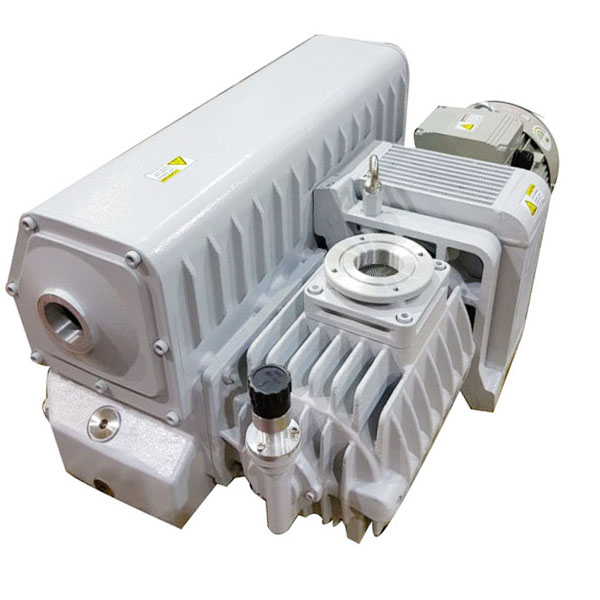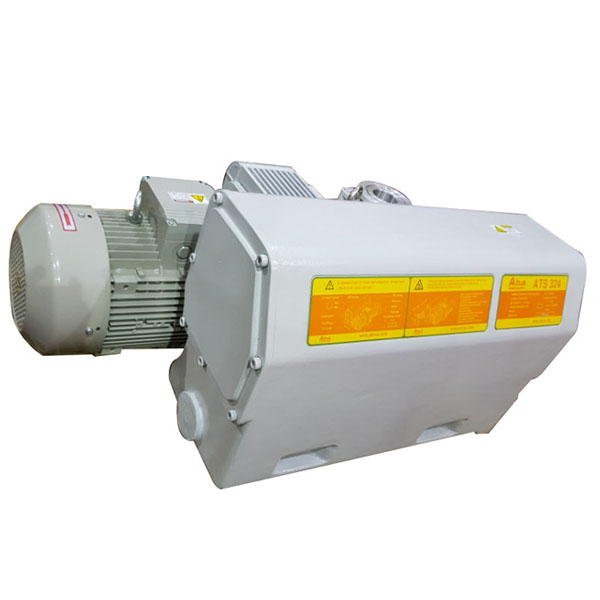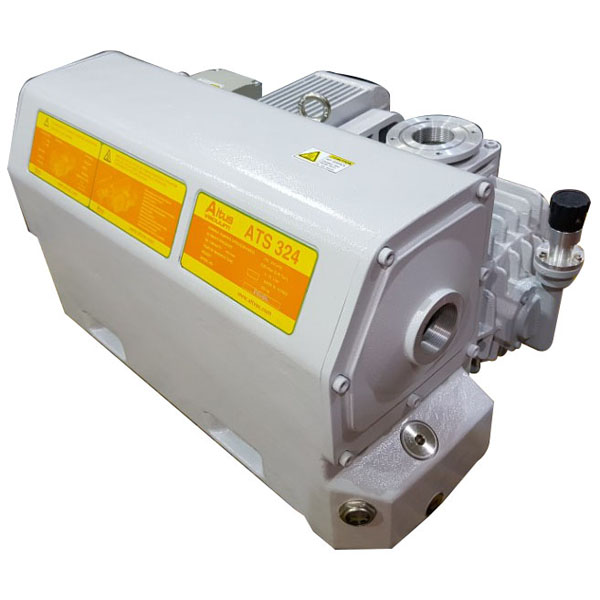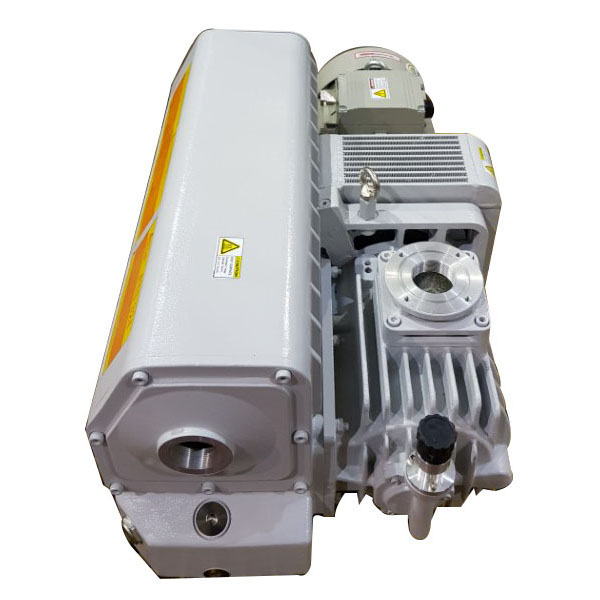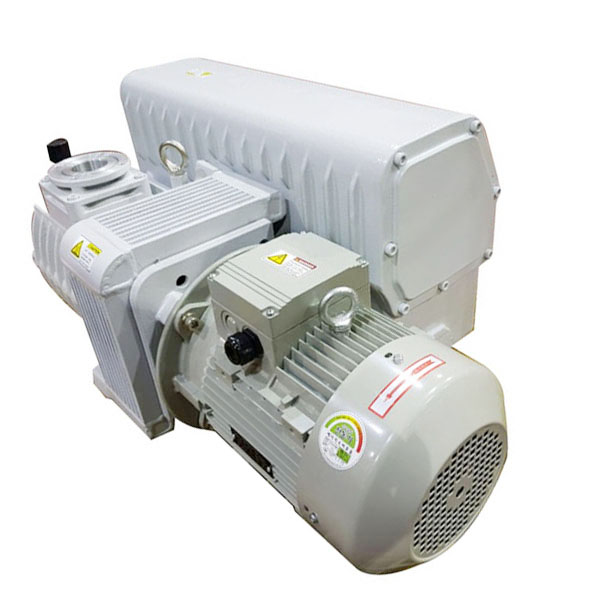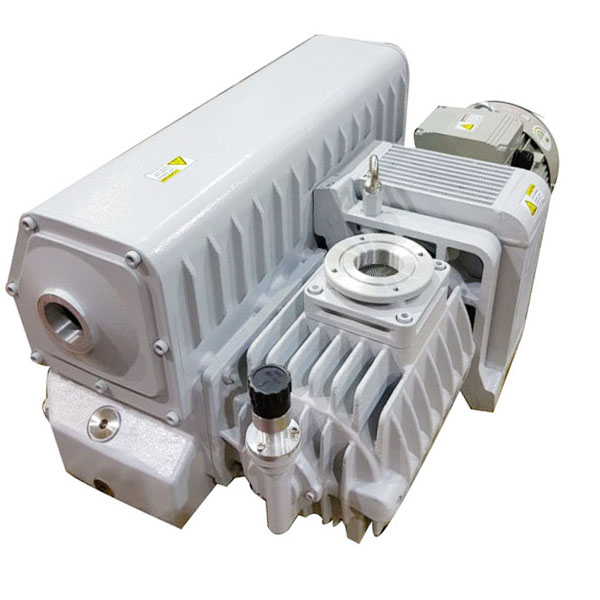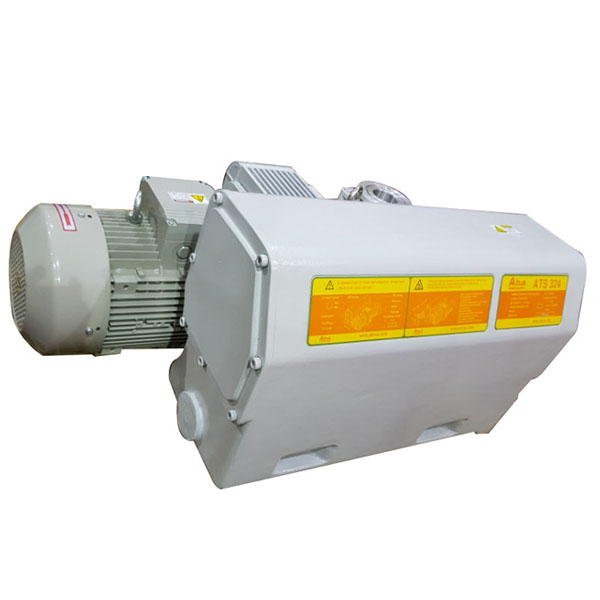 Design Features
The oil temperature of the pump is low due to efficient air cooling system with radiator and it is ideal for harsh applications.
The low oil temperature guarantees longer life time of pump and more stable performance.
Big oil volume for long oil lifetime.
Integrated oil recovery system to minimise oil loss.
The anti-suckback valve located at the inlet port protects the vacuum chamber at the time of sudden pump stop.
Integrated oil mist filter at the outlet port of the pump to prevent pollution.
Big cross-sextional area of oil mist filter for long life time of the filter.
The oil guage, oil inlet, and oil outlet is located at same side for easier maintenance.
The pump is specially designed to have optimum performance from the low to medium vacuum.
The pump are capable of continuative operation under ambient pressure.
Low noise level.
Applications
Packaging : food vacuum packaging, MAP, forming packaging, blister packaging, tube packaging
Degassing : food industry, plastic injection press, vacuum casting, vacuum impregnation, heat treatment, surface coating
Coating : coating at metal, plastic, glass, etc
Lamination : solar battery products, LCD, mobile phone display
Drying : food freeze-drying, milk powder production, sludge drying, wood drying, synthetic resin particle drying
Distillation : oil distillation, vacuum distillation in chemical and pharmaceutical industry
Transfer : inhale transfer in hospital, food transfer, plastic transfer, water vapour containing waste transfer
Fix : suctionmounting
Technical Data
Description
Unit
ATS 240
Displacement speed
60HZ
m

3

/h
200
50HZ
m

3

/h
240
Ultimate pressure
Gas ballast
torr
0.08(0.06)
Gas ballast I
0.5(0.375)
Gas ballast II
1(0.75)
Inlet port
PF 2″
Outlet port
PF 2″
Motor power (50HZ/60HZ)
kW
5.5/5.5
Type of protection
IP55
Nomial omtor speed
50Hz
R.P.M
1500
60Hz
1800
Water vapour tolerance
50Hz
mbar
40
60Hz
50
Noise level(50HZ/60HZ)
dB
70/74
Oil capacity(min/max)
I
8/10
Weight
Kg
178
Pumping Speed Curve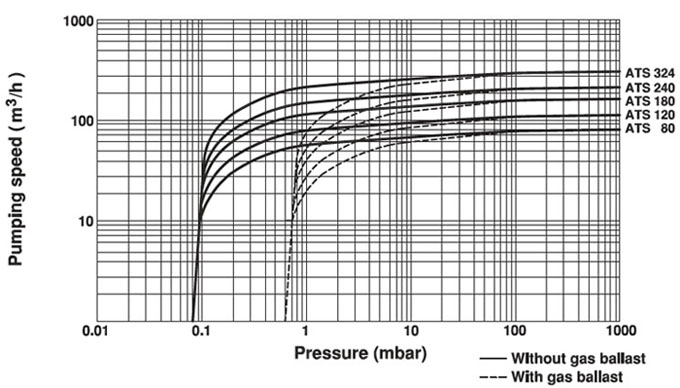 External Pump Sketch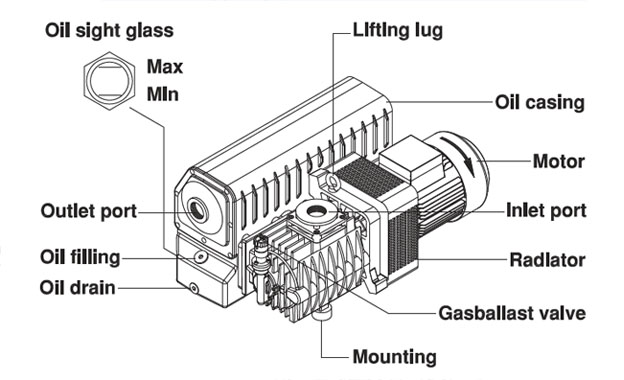 Outside Dimension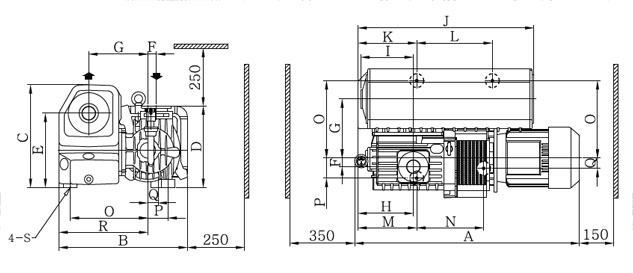 (unit:mm)
| | | | | | | | | | | | | | | | | | |
| --- | --- | --- | --- | --- | --- | --- | --- | --- | --- | --- | --- | --- | --- | --- | --- | --- | --- |
| Model | A | B | C | D | E | F | G | H | I | J | K | N | O | P | Q | R | S |
| ATS 240 | 892 | 560 | 448 | 356 | 324 | 38 | 257 | 196 | 184 | 676 | 206 | 281 | 337 | 88 | 45 | 387 | M10 |